Versatile Wood-Look Tile in Hendersonville, NC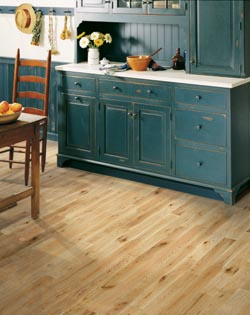 Hardwood can do a lot for your home. It provides an adaptable, timeless style for your space while adding value to the property and embodying the sophistication inherent in your design vision. However, there is at least one thing that hardwood floors can't do: stand up to pressure from high-humidity or high-moisture areas.
At Flooring America of Western North Carolina, we have an option that can accomplish the appearance you want without any need to worry about moisture. Our showroom offers a full selection of wood-look tile in Hendersonville, NC, that pairs elegance and polish with easy upkeep and robust moisture resistance.
Tile has a distinct edge when it comes to diverse home utility. As a comfortable surface with reliable resilience and minimal maintenance needs, it makes a great flooring option for places like:
Bathrooms
Kitchens
Laundry Rooms
Dining Rooms
Foyers


A Contemporary Approach to Classic Beauty
One reason that wood floors retain so much popularity through trends, seasons, and design schools is its ability to capture everything from pristine polish to rustic refinement. We closely mimic the adaptability of real wood with porcelain and ceramic wood tile that offer a variety of options for:
No matter what vision you have for your space, our inventory gives you the selection you need to make it a reality. As an added bonus, tile is less expensive than natural wood and offers the comfort and ease of use common among more modern flooring materials. Get the look you want with easy cleaning, installation, and repairs.
If you aren't sure what brands, colors, and textures best fit your home, we also offer complete customer support through our showroom flooring team. These experienced professionals can answer any questions you have about our ceramic and porcelain wood tile products and help you complete your project with confidence.


Never Feel Alone When You Need Flooring
Sweeping changes to your home and large investments in its value can be daunting even for experienced renovators. We strive to make finishing your project as easy and enjoyable as possible so that you can keep your focus on the excitement of your upgraded space.
When you come to us for tile flooring, we offer dedicated showroom support for every stage in the process, including:
Brand Research
Cost Estimates
Material Selection
Flooring Installation
We stand behind our products and our service. When you shop our premium wood grain tile, you can buy with confidence knowing that our warranties are some of the best in the business. Reach out to our team today for all the help you need to bring wood's style and sophistication with the convenience and value of quality tile.



Contact us today to outfit your home with comfortable tile and achieve the look of real wood. We proudly serve Hendersonville, North Carolina, and the surrounding areas.