Waterproof Flooring in Hendersonville, NC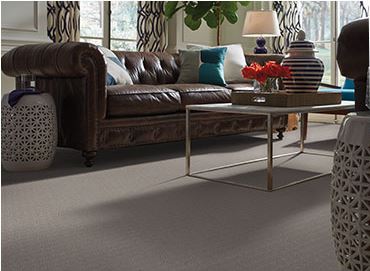 No matter how careful you may be in your home, there will always be unintentional spills. Whether it is a random mishap, a child spilling their juice, or an overflowing sink, toilet, or tub, your floors are at some point going to get wet. When something like this occurs, you want to know that your home is safe. Rely on our flooring showroom for the help you need finding durable, beautiful waterproof flooring in Hendersonville, NC. We offer a wide array of styles from which to choose, made by some of the top brands that the industry has to offer. These brands include industry staples such as Downs H2O, Tigressa H2O, and Naturcor H2O. When you turn to us, your foundation, baseboards, and flooring are safe from the potential damage caused by water.
Small spills may not seem like a huge problem, but over time, they can add up. This is especially true of flooring such as carpet and hardwood, both of which hide the water in different ways when you try to clean it up. Over the years, these small spills have the potential to cause serious damage to your home. Combined with the potential for catastrophic issues, such as overflowing toilets and burst pipes, it is plain to see why homeowners opt for waterproof luxury vinyl planks, carpet, or tile. With our flooring, anyone can rest easy knowing that water is nothing more than a slight inconvenience and not a major threat to your home's integrity.
Where Beauty Meets Utility
Some customers come to us assuming that they'll have to sacrifice their beauty or variety of options to get the waterproof floors you need. However, with a flooring catalog as expansive as ours, and access to floors from the best brands, you never have to sacrifice aesthetics in the name of utility. We have a massive array of gorgeous options, among which is a style that is sure to suit your needs. Our waterproof vinyl flooring comes in more varieties than you ever thought possible, and nearly any type of carpet you can think of also comes in waterproof form.
No matter what your sense of style may be, we have the floors to suit it. Every client is different, and every home is unique. Therefore, it is necessary to tailor the look of your floors precisely to the style of the space. Our team is experienced in helping you find waterproof carpets or LVT that will suit any look. Simply sit down with a member of our team to go over your options.
Expert Installation Services
Choosing the perfect floors for your needs is just the first step in making sure they are beautiful. Correctly installing your floors is especially important when it comes to waterproofing. If even one thing goes wrong during the process, they may not properly repel water. Turn to us for the comprehensive waterproof flooring installation you need.

Contact us today to go over your options for waterproof flooring. We are proud to serve Hendersonville, North Carolina, and the surrounding area.