Tile Flooring in Hendersonville, NC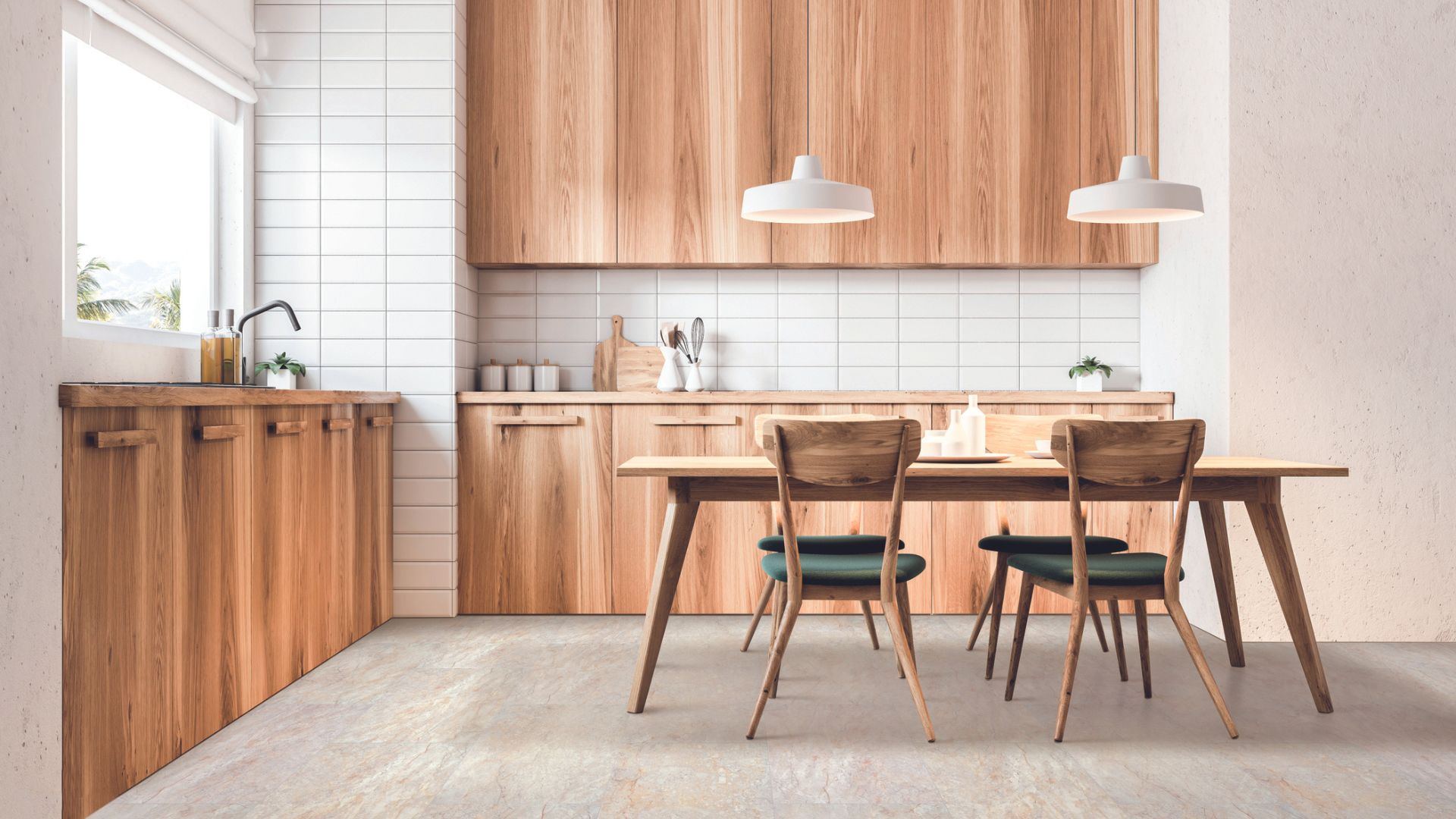 Enhance the charm of your Hendersonville, NC, home or business with exquisite tile flooring from Flooring America. Our store offers a diverse selection of ceramic, porcelain, and slate tiles, catering to contemporary sophistication or timeless rustic allure styles. All our tile flooring products, sourced from trusted brands like Floorcraft, are designed for both enduring quality and aesthetic appeal. Visit our Hendersonville showroom to peruse our extensive range of options and discover the perfect flooring solution for your property. Elevate your space with our elegant and durable tile selections. See us today at Flooring America, and let us help you transform your Hendersonville, NC, space with the finest tile flooring available.
Choosing The Perfect Tile
Selecting the perfect tile for your home is crucial for achieving the desired aesthetic and functionality. Here's a concise guide to help you make the best choice:
Consider Your Space: Evaluate the room's purpose and traffic. Porcelain and ceramic tiles are durable and ideal for high-traffic areas, while natural stone tiles offer a timeless elegance.
Style and Design: Choose a tile that complements your interior style. Subway tiles offer a classic look, while mosaic and patterned tiles can add a unique touch.
Size Matters: Larger tiles can make a space appear more expansive, while smaller tiles can create intricate designs and patterns.
Color Harmony: Ensure the tile color complements your existing decor. Lighter tiles can make a room feel more spacious, while darker tones add warmth and coziness.
Texture and Finish: Decide on the finish that suits your needs, whether glossy for a modern look or matte for a more rustic feel.
Budget: Determine your budget and explore options within that range. Higher-quality tiles may offer better longevity.
Sample Tiles: Always request samples to see how they look in your space before making a final decision.
By carefully considering these factors, you can confidently select the best tile to enhance the beauty and functionality of your home.
Explore Our Tile Selection
Discover a world of flooring possibilities at Flooring America in Hendersonville, NC, where we offer a wide range of tile flooring types to suit your unique style and needs:
Ceramic Tile:
Timeless Elegance: Ceramic tile offers a classic, versatile look that complements various design aesthetics.
Durability: Compulsory tiles resist scratches and wear, perfect for high-traffic areas.
Easy Maintenance: Their smooth, glazed surface makes cleaning a breeze, ensuring long-lasting beauty.
Porcelain Tile:
Modern Sophistication: Porcelain tiles exude a contemporary vibe with sleek and refined finishes.
Stain and Moisture Resistance: These tiles are waterproof and ideal for kitchens and bathrooms.
Exceptional Strength: Porcelain tiles are renowned for their toughness, ensuring they withstand the test of time.
Natural Stone Tile:
Unique Beauty: Each piece of natural stone tile is one-of-a-kind, boasting distinctive colors and patterns.
Timeless Appeal: The elegance of natural stone lends an enduring, luxurious touch to any space.
Premium Quality: Crafted from Mother Nature's finest materials, these tiles are built to last and age gracefully.
At Flooring America, we offer these exceptional tile flooring options. Whether you desire the classic allure of ceramic, the contemporary sophistication of porcelain, or the unique beauty of natural stone, our Hendersonville showroom has the perfect tile to elevate your space.
Professional Tile Installation
At Flooring America, we firmly believe in dependability, customer satisfaction, and long-term value. Our dedication to your remodeling project is unwavering, and we stand behind it with our Ultimate Confidence Guarantee. This comprehensive guarantee comprises a range of warranties designed to provide unparalleled value for your investment. Notably, it includes a lifetime guarantee on the quality of our tile installation. If you encounter any imperfections in our workmanship, rest assured that we will promptly return to rectify them, ensuring your complete satisfaction.
Frequently Asked Questions About Tile
What Are the Advantages of Tile Flooring?
Tile flooring is known for its durability, easy maintenance, and versatility. It's resistant to stains, water, and wear, making it suitable for high-traffic areas and wet spaces like kitchens and bathrooms. Additionally, tile offers various design options to suit multiple aesthetics.
Are There Different Types of Tile Materials?
The most common tile materials are ceramic, porcelain, and natural stone. Ceramic and porcelain tiles are known for their durability and come in various styles and finishes. Natural stone tiles, like marble, granite, and slate, offer unique textures and patterns.
How Do I Choose the Right Tile Size?
The choice of tile size depends on the room's size and style. Larger tiles can make a space appear more open, while smaller tiles work well for intricate patterns and smaller rooms.
What Tile Maintenance Is Required?
Tile flooring is relatively low-maintenance. Regular sweeping and occasional mopping with a mild detergent are usually sufficient. Grout should be sealed to prevent staining.
Can I Install Tile Flooring Over Existing Flooring?
While installing tile over some existing floors is possible, it's crucial to assess the subfloor's condition and follow proper installation guidelines. Consult a professional for the best results.
What's the Cost of Tile Flooring Installation?
Tile flooring costs vary depending on the type of tile, size of the area, and labor. Obtaining multiple quotes from reputable contractors is advisable to get an accurate estimate.
These FAQs provide essential insights into tile flooring, helping you make informed decisions about your flooring needs.



Contact our store today to learn more about our extensive inventory of tile flooring. We proudly serve the communities of Hendersonville, Asheville, South Asheville, Brevard, and Trion, North Carolina.