Beautify Your Home with Marmoleum in Hendersonville, NC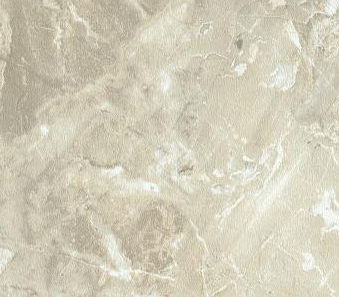 When it's time to steer your interior design in a new direction, turn to Flooring America of Western North Carolina. We offer a wide range of flooring options but are known for Marmoleum in Hendersonville, NC. This sustainable flooring is both beautiful and long-lasting. Visit our showroom to discover new flooring options and take your project further with our help. Our team is with you at every step of your project from sales to installation.
Improve Your Environment with Green Flooring
Enhance the aesthetic appeal of any room while building towards a sustainable environment. Marmoleum is known as a green flooring option, thanks to its composition. Crafted from linseed oil, wood flour, and jute, this flooring material is made up almost entirely of natural or recycled material. It also installs easily, as it does not require the use of toxic adhesives. When your interior design calls for eco-friendly materials, you can set the tone with Marmoleum.
On top of that, Marmoleum is as resilient as it is beautiful. The surface of this flooring is non-porous, and it also incorporates a tough wear layer. As a result, Marmoleum flooring repels water, dust, dirt, and stains with ease. To keep your investment looking new, simply use a vacuum or a cloth and a manufacturer-approved cleaning solution.
A Wealth of Interior Design Options
With its environmentally sound construction and ease of maintenance, Marmoleum is flooring that lasts. Also, it is highly adaptive to a variety of interior design motifs. This flooring material is available in two types:
Marmoleum Sheet Flooring: Available in sheets, this option may be cut and fitted to accommodate a variety of flooring layouts. It is a popular choice for high-traffic parts of a home, as well as places like public areas, hospitals, and office settings.
Marmoleum Modular Tiles: Marmoleum tiles are a great addition to any home. This option is great for homeowners seeking to mix and match their flooring to create different patterns. As such, this flooring material is a good addition to common areas, kitchens, and bathrooms.
Whether your project calls for sheets or tiles, our showroom has the options you want to meet your project goals. Marmoleum is available in a variety of different colors and designs and is also available in the appearance of materials like stone.
The strength and beauty of your flooring depend on a successful installation. Count on our showroom to help you get the right results. We facilitate Marmoleum installation by skilled and experienced professionals.
Whether your project involves re-flooring a single room or your entire property, we're here for you. Our installers work quickly and carefully to ensure your new flooring looks great and is ready for your daily life.

Contact us to request a consultation for Marmoleum flooring. We proudly serve customers throughout Hendersonville, NC, including Asheville, South Asheville, Brevard, Trion, and the surrounding communities.