Laminate Flooring in Hendersonville, NC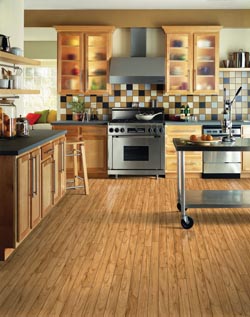 Find the new laminate flooring you have been looking for, and transform the appearance of your home without spending a fortune. With the latest advancements in manufacturing and design, laminate flooring is a cost-effective way to enhance the appearance of your home or office.
Homeowners across the area are rejuvenating the look and feel of their homes with our versatile laminate tile flooring products. If you have a busy family full of kids and pets, this durable flooring choice is the perfect solutions for you. For the warmth and character of hardwoods without the added maintenance, there is no better option than our laminate wood flooring.
Your home has the potential to look as good as new when you invest in laminate floors from our store. Stop by our showroom and speak with one of our design specialists for more information. Our team is focused on customer satisfaction, and with our laminate flooring installation process, you are sure to get the best fit for your home.
The Distinct Appeal of Laminate Tile Flooring
Experience the difference that affordable laminate tile flooring makes in your kitchen and bathrooms by visiting our showroom today. With a broad array of colors, patterns, and name brands to choose from, you are sure to find the right fit for your home and family.
Eliminate faded and worn floors in your home and get the laminate tile flooring that fits your unique approach to interior décor. Your home is sure to look as good as new once you have installed our laminate tile in your home. Bring in your design plan and any samples you may have, and let one of our design specialists find the flooring options that fit your lifestyle.
With new laminate tile floors from our store, your business can finally realize its true potential. After all, a new floor does wonders to impress new clients and customers. If you install laminate in your home, your friends and neighbors are sure to be impressed with the modern look of laminate tile floors. There's no need to pay for an expensive remodeling project. Simply redo your floors! This renovation restores the look and feel of your own home and saves money in the process.
The Traditional Feel of Laminate Wood Flooring
When you are interested in the added character and warmth of hardwood floors, but you need a resilient surface that is budget-friendly, our laminate wood flooring is the answer. This type of flooring is easy to clean and able to withstand the heightened amount of traffic that comes with a busy family.
Laminate wood flooring is also resistant to moisture and changes in temperature. This means you can install this flooring in a wider variety of rooms in your home. With the cost savings you realize with this type of flooring, you have the opportunity to expand your design horizon. And more savings means you can cover more floors throughout your home or business!
Once your guests experience the difference that comes from a room with laminate wood floors, they'll want them in their homes as well. Our team is committed to finding a flooring option that fits your budget. With our laminate wood flooring products, the design options are nearly limitless.
The Exceptional Value of Laminate Floors
Get the most value for your home improvement dollar when you take advantage of our selection of laminate floors. Our inventory includes products from the major name brands you know and love. Find the right style and color for your home, and choose from major brand names including:
Mannington™
HomeCraft™
Mohawk™
Pergo™
Shaw™
Armstrong™
We also provide you with the best prices because we are part of a national retail flooring company. Our customers enjoy the most competitive prices on the market through the buying power that this association offers us. If for some reason you are not satisfied with the new laminate floors we provide, you are assured of a replacement that you are happy with.
Laminate Flooring Installation Makes a Difference
Protect the investment you are making in your home or office by getting laminate flooring installation from our team of specialists. Avoid the needless repair costs that come from substandard installation from amateurs by taking advantage of our laminate flooring installation process. We have the tools and the experience needed to get the best fit in your home.
We take the time to listen to the needs of our customers so that we can better match you with a flooring product that lasts. With our convenient and affordable approach to installation, you are sure to be completely satisfied with your flooring investment.
Start your flooring design journey by visiting our showroom today. We are here for you at every step of the home improvement process. Create a solid foundation for modern living by purchasing laminate flooring from our store.

Contact us today and find the flooring that is right for your home. We proudly serve the communities of Western North Carolina, Asheville, South Asheville, Brevard, Trion, Columbus, Hendersonville, Waynesville, Black Mountain and Brevard.